John Abbott, V.P. of Manufacturing
John got into the cabinet business right out of high school and has an impressive 43 years of experience under his belt. For the past eight years, he's contributed his vast knowledge of cabinetry and manufacturing to Woodmont Cabinetry. John likes working at Woodmont because it's a family-owned company that prioritizes family values, and owner Stan Tidwell is heavily involved in the running of the company.
"My time here at Woodmont has been a joy—to be a part of a growing company and a part of its success," he says. "It's rewarding to consistently build great products that meet our customers' expectations, and to provide a great place for our employees to grow and have a solid future."
On weekends, John likes to hunt, fish, work on landscaping, and tackle projects around the house.
Fun Fact: John has been married to his wife, Jayne, for 30 years!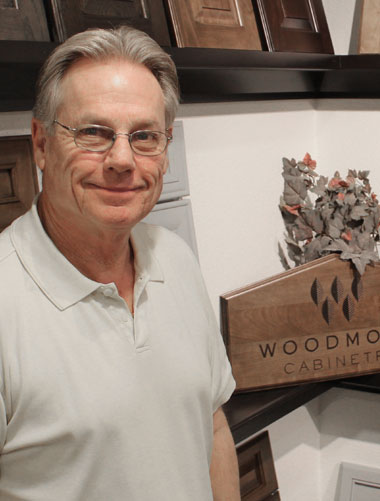 John Abbott