Quality in Color: Woodmont Cabinetry Visits Sherwin-Williams Global Color and Design Center
When we see new products on the market, we usually don't think much about what went into their creation. But months of brainstorming and testing go into most new products. Research and development is essential to nearly every brand, including ours. Although we keep much of our color and design information confidential until its unveiling, we also like to give our customers a glimpse into our creative process. Here's a little information about what we've been working on at Woodmont Cabinetry.
Our Annual Color Review at Sherwin-Williams Global Color and Design Center
Every year, Woodmont Cabinetry team members visit the Sherwin-Williams Global Color and Design Center (GCDC) in Greensboro, North Carolina for a color review. As partners with Sherwin-Williams since 2009, we work together to make sure we're on top of the latest color trends, environmentally-friendly practices, and factory processes.
This year, members of the Woodmont Cabinetry executive team visited the Global Color and Design Center to review our current color palette against current design trends and market demands. Because the Sherwin-Williams team is constantly researching the newest color trends, we were able to study and compare multiple new color panels.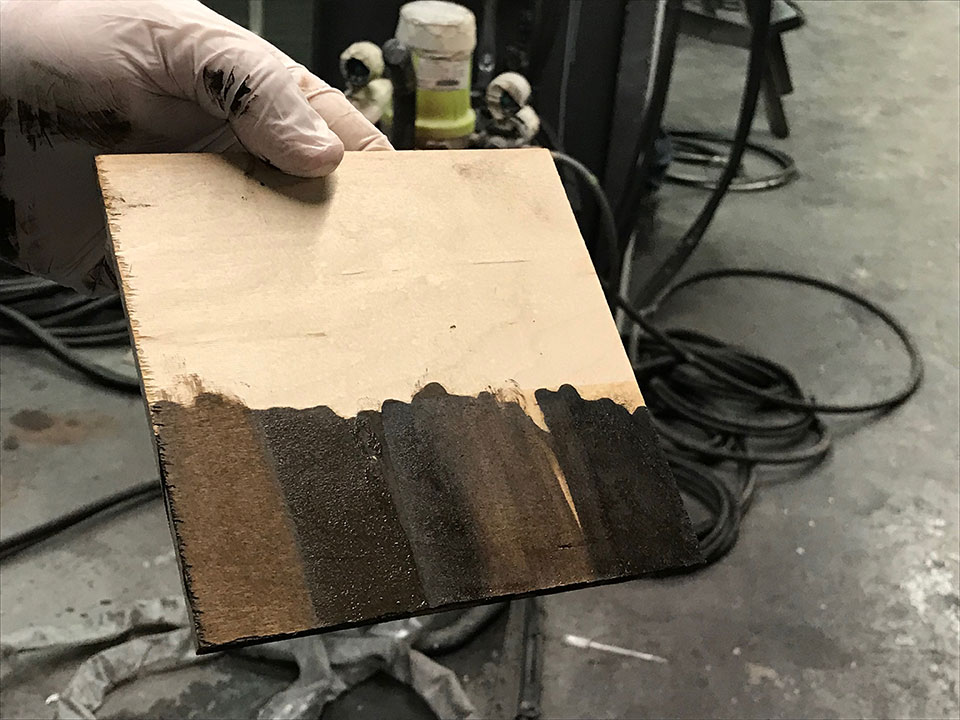 The Sherwin-Williams team provided us with expert guidance on colors that work well for cabinetry finishes that have both timeless appeal and a fresh, current feel. We retired colors that are no longer in demand, and we worked with the team to formulate a few new proprietary color blends we plan to add to our repertoire. We're excited to reveal which colors we chose for 2019 and beyond, but we can't share anything just yet – stay tuned!
The Finishing Touch
Beyond our color review, we also worked with on-site technical representatives to learn the latest in new products pertaining to the finishing process. We put on our goggles, and we got to work mixing colors and studying every step of the fabrication process. Gorgeous cabinetry requires close attention to multiple application techniques, including the amount of coats of paint applied, the thickness of the finish, and the level of sheen.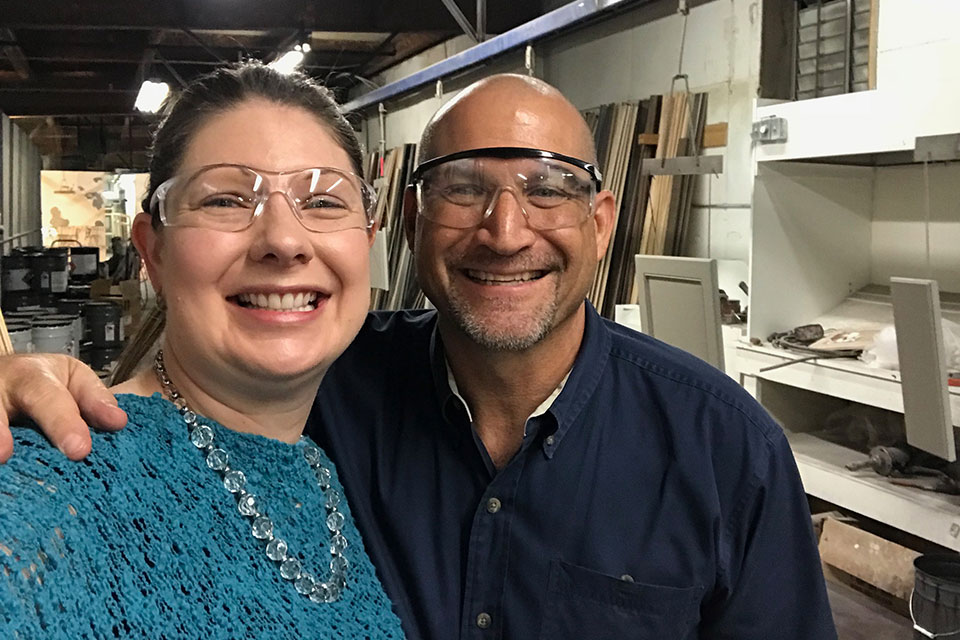 Our partnership with Sherwin-Williams and our annual visit to the Global Color and Design Center reflects our commitment to high-quality, beautiful cabinetry. Over the past 150 years of color innovation, Sherwin-Williams has mixed more than 35,000 unique color combinations. We believe color choices matter, and as Sherwin-Williams' motto goes, "What is worth doing, is worth doing well."