Woodmont Cabinetry Scholarship Recipients Encouraged to Love, Serve, and Care
At Woodmont Cabinetry, our company culture is deeply rooted in servanthood – to the community, our employees, and their families. We believe that true success comes not from personal gain, but from helping others succeed. In light of this, we started the Woodmont Cabinetry Scholarship Program four years ago.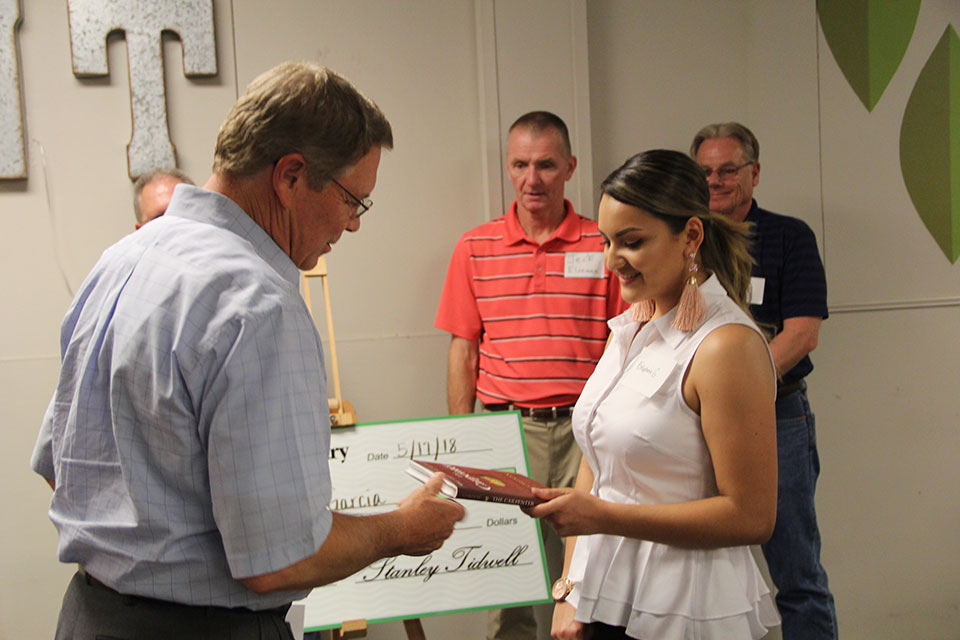 This year, we awarded ten academic scholarships to Woodmont Cabinetry employees' dependents. Scholarship recipients were chosen based on their academic performance, references, answers to application questions, and financial need.
To celebrate our recipients, we held a recognition reception at Woodmont Cabinetry with cupcakes and refreshments. Our management team acknowledged the scholarship recipient as well as their parent who works for the company. Stan Tidwell gave a couple words of advice to the students, and they were paired with Woodmont Cabinetry mentors.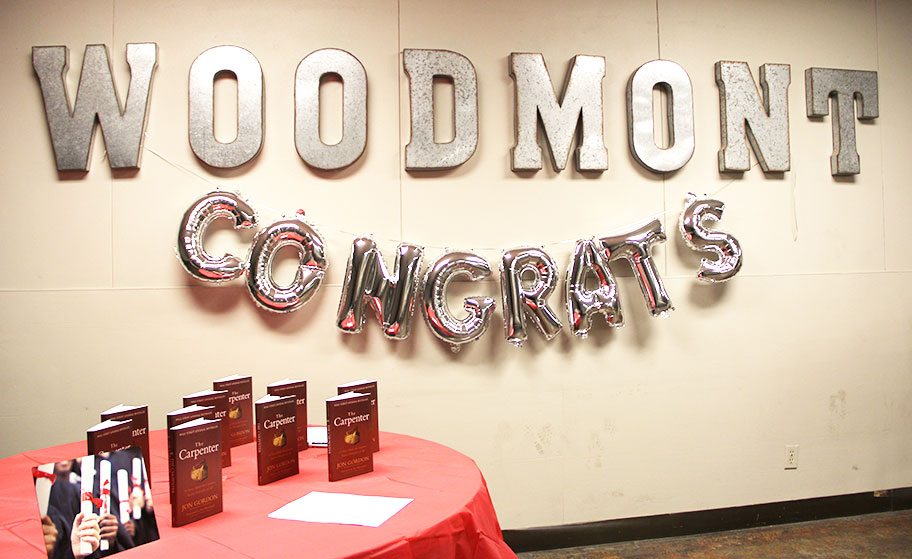 Woodmont Cabinetry mentors are volunteers from customer service, sales, and manufacturing management departments. They provide students with academic and professional guidance throughout the school year, checking in on their progress and encouraging them to keep moving forward.
Beyond scholarship funds and a supportive mentor, students left with a book in hand. Traditionally, Stan Tidwell chooses a book for scholarship recipients every year (you can read about his previous selections here). This year, he chose a Wall Street Journal bestseller called The Carpenter: A Story About the Greatest Success Strategies of All by Jon Gordon.
The Carpenter tells the story of Michael, a young businessman who wakes up in a hospital after collapsing from stress on a morning run. Michael finds his life has been saved by a carpenter who visits him and quickly becomes his mentor. As Michael discovers, the carpenter constructs more than just cabinetry – he builds lives, careers, and teams. The carpenter teaches Michael that in order to triumph in the face of adversity, fear, and rejection, he must embrace higher values.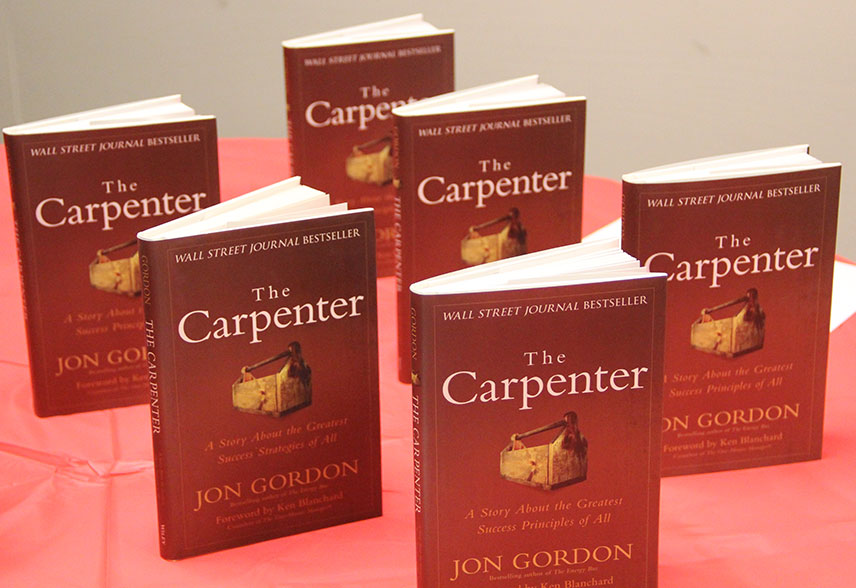 We hope that this book will encourage Woodmont Scholarship recipients to build their own masterpieces, and to serve others with their successes. According to the book, the three greatest success strategies are to love, serve, and care.
The most successful people love what they do and the people they work with. They're willing to serve others and sacrifice in order to achieve great things. And they build companies and organizations that care for others and invest in them so they, too, can succeed.
We can't wait to see what our scholarship recipients build with the many materials and tools they have. Congratulations to this year's scholars!