At the Heart of Woodmont's Company Culture
At the Heart of Woodmont's Company Culture
There's an old saying: "To do great work, you must love what you do". At Woodmont Cabinetry, we're happy to say that our more than 350 employees put a lot of love into their work, and it shows in our fine craftsmanship and company-wide principles.
As you might expect, we don't just love the work that we do—we love the people we work with, too. Here is a glimpse of our company's culture, from how we put the "family" in family business to how we honor our employees and their families.
All in the Family
Our business is family-owned and family-focused. Woodmont Cabinetry CEO Stanley Tidwell and his three daughters are involved in every level of business and committed to keeping Woodmont in the family for generations to come.

Tenure Honors
We have many devoted employees at Woodmont and we annually recognize those who have worked with us for 5, 10, 15, or 20+ years with a special reception. In addition to giving plaques and gifts to members of our "20 Year Club," we also invite them to spend half a work day at a Ranger's baseball game with our management team and the Tidwell family.

Ministry & Charity Work
Woodmont is home to an in-house ministry service comprised of independent chaplains who support our employees in a multitude of ways. This includes spiritual and emotional assistance, grief counseling, hospital visits, weekly bible studies, and more.

We also regularly donate cabinets to charitable organizations and help coordinate a summer backyard Bible club for disadvantaged children.
Scholarship Opportunities
As a family business, we are especially thrilled to help our employees' families with tuition expenses. Each year, we offer 10 academic scholarships to the dependents of our employees. These scholarships are awarded based on the students' cumulative grades, response to application questions, references, and financial need.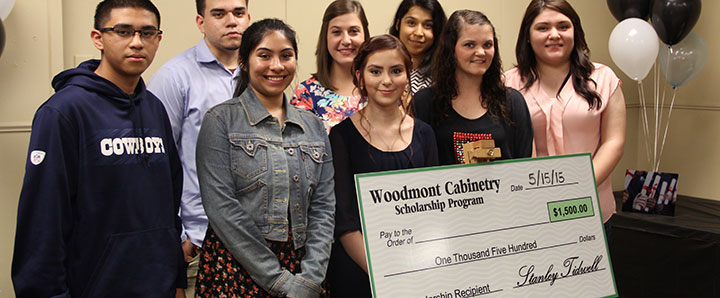 Crockpot Lunches, Christmas Cheer, & the Personal Touch
There's no corporate distance at Woodmont Cabinetry. We make a habit of hosting monthly crockpot lunches and social events—and we say "Happy Birthday" to every employee with birthday cards and Chick-Fil-A gift cards.
Then there's our Christmas gift basket tradition. Each year, on the last day of work before our company's Christmas vacation, we shut down one of our assembly lines and use it for Christmas festivities instead of cabinets. Even the Tidwell grandchildren join in, assembling baskets and passing them out to employees and community members!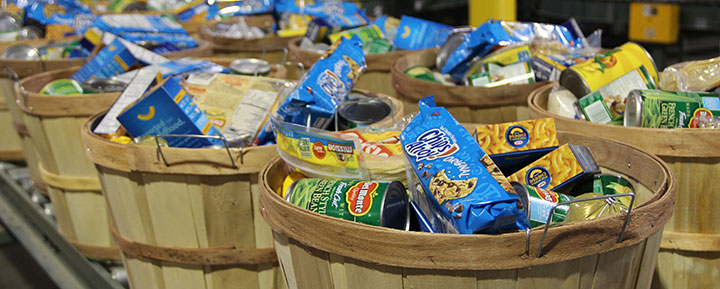 Most importantly, our motto "Integrity Ingrained" as at the heart of everything we do.