WOOD SPECIES
WOOD SPECIES
The Specifics on Our Wood Species
The Specifics on Our Wood Species
Great products are made from great materials. Woodmont Cabinetry offers three different wood species, each offering its own beautiful benefits. To help you choose which is right for you, we've outlined the characteristics that make each wood a popular choice.
MAPLE: Clean, Classic, & Versatile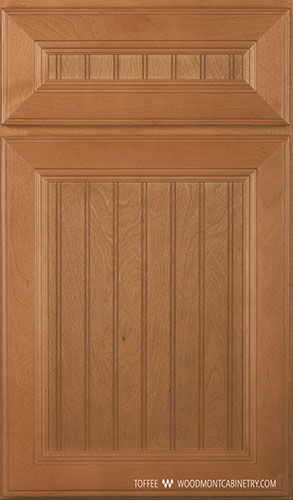 The Look: Grayish white to dark reddish brown natural wood tones with small pin knots, pitch flecks, and mineral streaks.
Maple's color changes as the wood ages and is exposed to sunlight, so cabinetry installed at different times won't necessarily match. Its subtle and refined grain pattern is more visible with lighter stains.

The Craftsmanship: Our maple is harvested in the cold-climate highlands of Pennsylvania then carefully air-dried and kiln-tried to preserve its brightness. With these extra steps, we ensure the quality and durability of every detail.

The Finishing Touches: Maple can be easily stained with a variety of finish colors to enhance its natural beauty.
CHERRY: Rich, Warm Color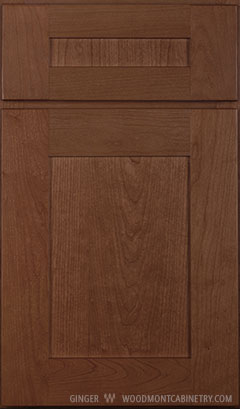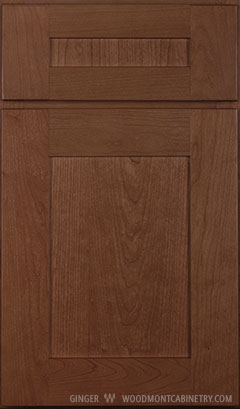 The Look: A pinkish-brown wood tone that becomes darker and richer over time.

Other distinguishing features include pin knots, grain swirls, pitch pockets, mineral streaks, and variations in color and grain. These are natural details, not flaws, and contribute to cherry's warmth and character.

The Craftsmanship: Our cherry comes from the heart of Pennsylvania, the best region in the world for cherry trees. We design our cabinets with the wood's natural beauty and UV sensitivity in mind—exposed cabinet sides are slightly darker than frames and doors so that the eventual overall color will be more balanced.

The Finishing Touches: Cherry cabinets are available in a variety of colors and customization options. Upgrading cherry end panels to wood veneer may reduce the natural color variation, but new installations won't be identical to already-loved cabinets.
OAK: Durable & Delightful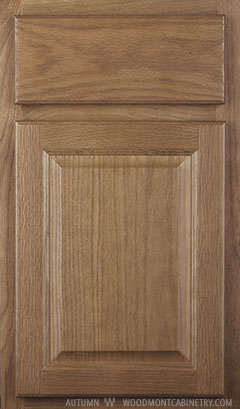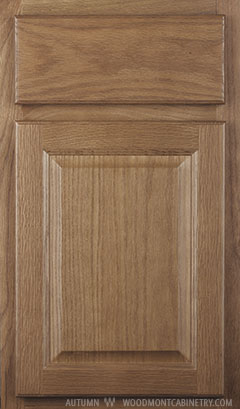 The Look: Natural wood tones range from white to yellow to reddish tan hues. Oak's grain pattern forms either straight or pointed lines, and sometimes both can appear in a single door or drawer front. These beautiful, natural variations are more noticeable with light finishes.

The Craftsmanship: Oak is the most abundant hardwood in eastern USA forests, and we source ours from the cream of the crop. Our Pennsylvania-origin oak features uniform color, tight growth rings, and very little of the minerals or discoloration that's common in other forests.

The Finishing Touches: As one of the most resilient materials, oak stands strong through years of everyday use. Like a fingerprint, oak grain pattern is unique from one section to the next—and our finish options can enhance this rich detail.
Remember, there are many factors to consider when choosing a wood species for your cabinetry. Style, color, and maintenance are all important, as is climate; in dry climates, some cabinets may experience shrinkage, while humid climates can cause the wood to expand and develop fractures. This is normal, especially when working with natural, high-quality wood.