Serving Others Through Marketplace Ministry
Serving Others Through Marketplace Ministry
At Woodmont Cabinetry, we practice marketplace ministry. Our products and business relationships are 'Ingrained with Integrity' because our culture and work practices are infused with our faith.
It's our mission to give our employees, our community, and our planet – not just a handout, but a hand up. As such, we seek to partner with organizations that are committed to creating long-lasting, impactful programs that help individuals and communities become self-sustaining.
We focus our ministry efforts on groups that are:
Tying their efforts into a faith-based ministry
Seeking start-up support or "over the hurdle" assistance in growing to the next level (not cyclical scheduled giving)
Soliciting an active, interested corporate partner (not a passive donor)
Focusing on education and economic stimulation with the goal of long-term success (not long-term dependency)
Proposing a buy-in commitment and a responsible to plan to leverage donated resources
Serving Our People:
Chaplain Services
Woodmont Cabinetry is home to an in-house ministry service comprised of independent chaplains who support our employees with spiritual and emotional assistance, grief counseling, hospital visits, weekly bible studies, and more.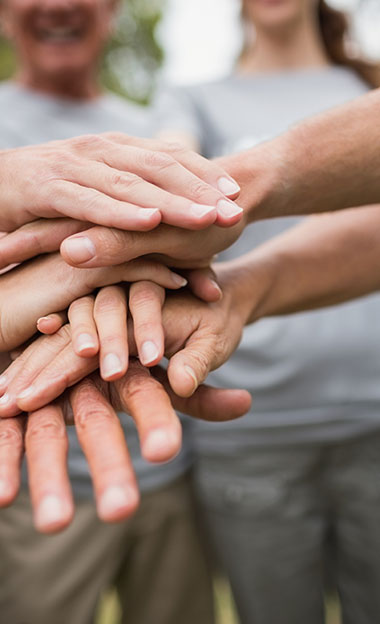 Serving Our Community:
Union Gospel Mission
Union Gospel Mission is a united Christian organization and ministry dedicated to providing new beginnings for the homeless in Tarrant County, TX. In addition to food and shelter, Union Gospel Mission offers educational programs, emotional support, and other skill-building services. You'll find Woodmont Cabinetry in their training room.
Hope Mansion
Hope Mansion works with women and their newborn children, providing educational classes, life-skills training, mentoring, case management, as well as basic necessities like food, clothing, and shelter. Woodmont built and installed cabinetry throughout the Hope Mansion.
Serving Globally:
Homes for Hope / HOPE International
Through Homes for Hope, builders can invest their skills and resources in the poorest countries in the world to help families and eliminate global poverty. Woodmont Cabinetry has donated cabinets to several HOPE houses and is pleased to play a part in providing homes for those in need.
HOPE International
In addition to biblical-based training, HOPE International provides micro-loans in underdeveloped countries to help people start their own businesses and develop their economy. The program is funded by the net proceeds from Homes for Hope. Woodmont Cabinetry President, Stan Tidwell, and family have visited the Dominican Republic to see the HOPE International mission in action.
These are only a few of the many ways in which Woodmont is pursuing marketplace ministry!