Customer Spotlight: Mill Creek Lumber
At Woodmont Cabinetry, we're proud to work with companies who share our values and vision for long-term success. As we continue to expand our team and capabilities, we're thankful for the many partners who continue to grow with us. One such company is Mill Creek Lumber of Kansas Inc., a full-service building materials supplier.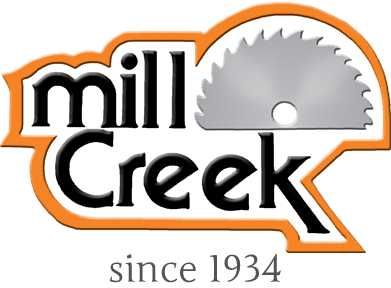 Founder Pete Dunn, started Mill Creek Lumber in the midst of the Great Depression and Dust Bowl back in 1934. Like any long-standing business, the company has successfully weathered numerous economic ups and downs. Today, the company is still going strong, celebrating over 80 years in business! How did they do it? It's simple, said Jay Robinson, site manager of the company's Wichita operation. "We're in the customer service business — and we happen to supply building materials." Mill Creek Lumber's mission is to provide customers with unsurpassed value and service.
Just as we're dedicated to our motto "Integrity Ingrained," Mill Creek Lumber operates on a foundation of "Honesty, Integrity, and Passion to Excel." With our shared goal of serving residential home builders, a partnership made perfect sense. We began working together in 2008, and over a decade later, our relationship continues to flourish.
"Our relationship with Woodmont really blossomed once Brian Edinger and Jeff Winterboer established a weekly truck service to Wichita," Robinson explained. "Thanks to their support, our sales are even more accelerated than before. They're always available and really go the extra mile to support our sales team."
Mill Creek Lumber offers delivery, installation, take-off services, and kitchen and truss design. Because customer satisfaction is a cornerstone of their company philosophy, they emphasize a commitment to timeliness, accurate service, and quick problem-solving.
Our friends at Mill Creek Lumber aren't afraid to have fun, either. Recently, the company held a Go Kart racing competition and rewarded the winner with a Woodmont Cabinetry kitchen!
As our companies continue to grow and expand our services, we're grateful for a partnership which allows us everyone to thrive. Thank you, Mill Creek Lumber! We look forward to working together for decades to come.