Debbie Romero, Accounting Manager
Debbie is one of the few people who can say that she crunched numbers for the Superconducting Super Collider. She considers the position one of the highlights of her 40-year accounting career as it gave Debbie an opportunity to work with accountants and auditors from around the world.
After the government project ended, Debbie spent the next 15 years running her own accounting business which served a wide variety of for-profit and non-profit organizations. Debbie joined Woodmont Cabinetry as Accounting Manager in 2010.
A member of Trinity Church Chaplaincy Program, Debbie also devotes much of her time outside of work to her church family, her choir, and her prayer team. As a cancer survivor, Debbie knows the power of a prayer team firsthand. She and her husband of 40 years are proud parents to two sons – one tours in a Christian worship band; the other is a great dad to Debbie's two grandsons.
Fun Fact: For decades, Debbie and her family have conducted extensive genealogical research. Members of her family tree include: Jesse James, Daniel Boone, and Davy Crockett!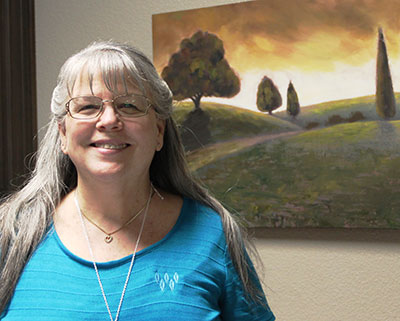 Debbie Romero