John Winfree, Branch Manager DFW Builder Sales
One of the newest additions to the Woodmont Cabinetry team, John joined Woodmont Cabinetry in 2015, but spent the first thirteen years of his cabinetry career in branch manager roles another major cabinetry manufacturer.
What John loves most about his job is the feeling that he is able to make a difference. Knowing that he's contributing to the growth and success of a company while bringing joy to customers brings him the utmost satisfaction. He also appreciates Woodmont's family environment.
John lives outside of Canton, Texas, with his wife, two sons, three dogs, and four cats. They live on a small country farm, raising calves and cattle, and they love every minute of it! When he's not working, John busies himself with the church, life on the farm, and his children's activities.
Fun fact: John graduated with a Bachelor's degree from The Citadel, the military college in South Carolina.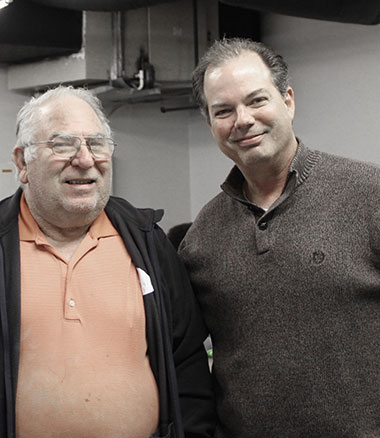 John Winfree (right)