Woodmont Cabinetry Takes the "20 Year Club" Out to the Ball Game!
We talked in our last post about our annual Tenure Recognition receptions; now, we'd like to elaborate on the annual outing we host for our "20 Year Club" employees — an afternoon at the ballpark, watching the Rangers play.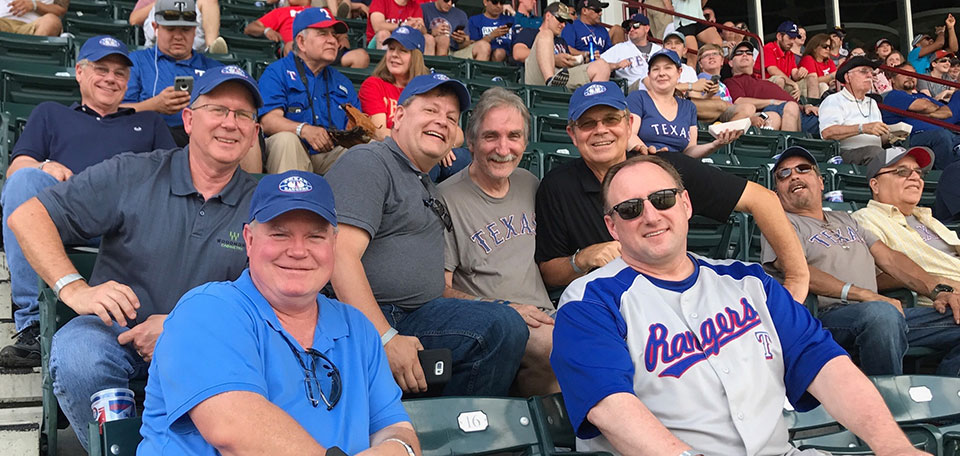 As you know, we're a proudly American company, dedicated to using American-made products and keeping our production within the United States. We are also a fortunate company, in that we have twelve employees (including our President, Stan!) who have been with us more than 20 years.
These days, it's rare for companies to hold onto their employees for such a long time, and we like to recognize our workers for their dedication. We believe that longstanding loyalty to one company and one workplace is an ideal as American as apple pie, democracy, or baseball games in the summer.
So, when we were deciding how to best celebrate our employees' decades of loyal service, it hit us — what could be better than a day out at the ballgame? After all, we're a DFW-based company, and like most North Texans, we love our hometown teams!

We started this tradition three years ago and it's already one of our favorites as a company—in part, because it gives us a chance to spend some time at Globe Life Park in Arlington, but mostly because it allows us an opportunity to enjoy fellowship and camaraderie with the coworkers we've known the longest.
So, we all take a half-day off work — the Tidwell family, senior management, and all the employees who have been with us twenty years or more—and go out to get our fill of friendship, baseball, hot dogs, peanuts, and popcorn. And we really do mean our fill! When Woodmont celebrates, we go all out. That means we sit in the covered section, where we're not blasted by the Texas sun, and the food is all-you-can-eat.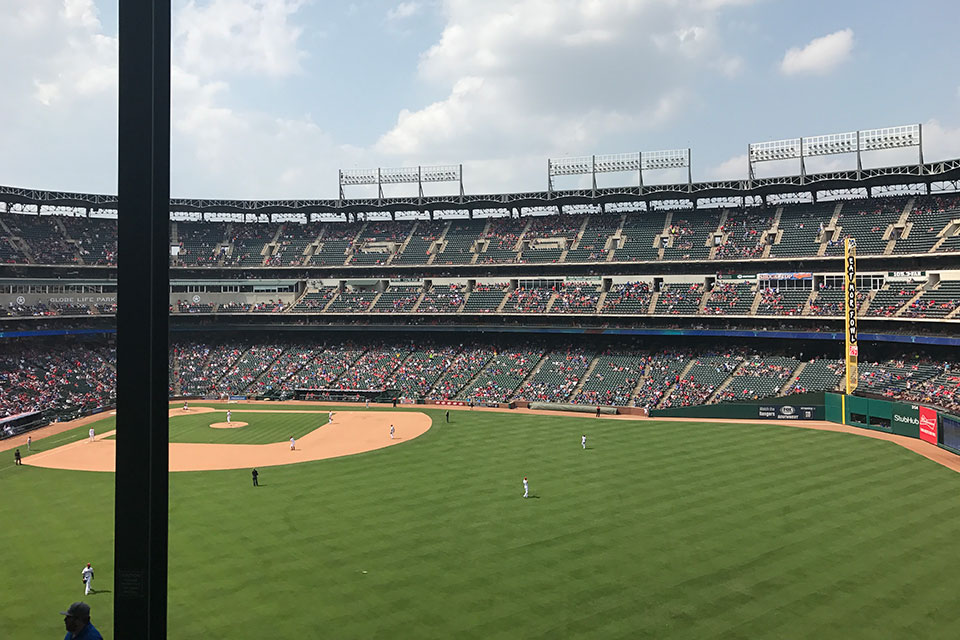 We never take for granted our very special company culture; it's great working at place where people just plain like going to work. We believe it's important to honor that in every way we can. Sure, there are ways we could lower our bottom line, but we believe in our country, our employees, and our products. Our life is made richer by the relationships we create with our employees right here in our local community, co-workers, who over the years, become our friends and our family.