Woodmont Relishes Hot Dog Social Time
If you're familiar with Woodmont Cabinetry, you know that we are strong believers in American pride! Each year, our hardworking team members on the factory floor look forward to the week leading up to July 4th — not just because they'll spend the weekend enjoying family and fireworks, but also because they get an opportunity to enjoy a relaxing, all-American lunch with their colleagues at work.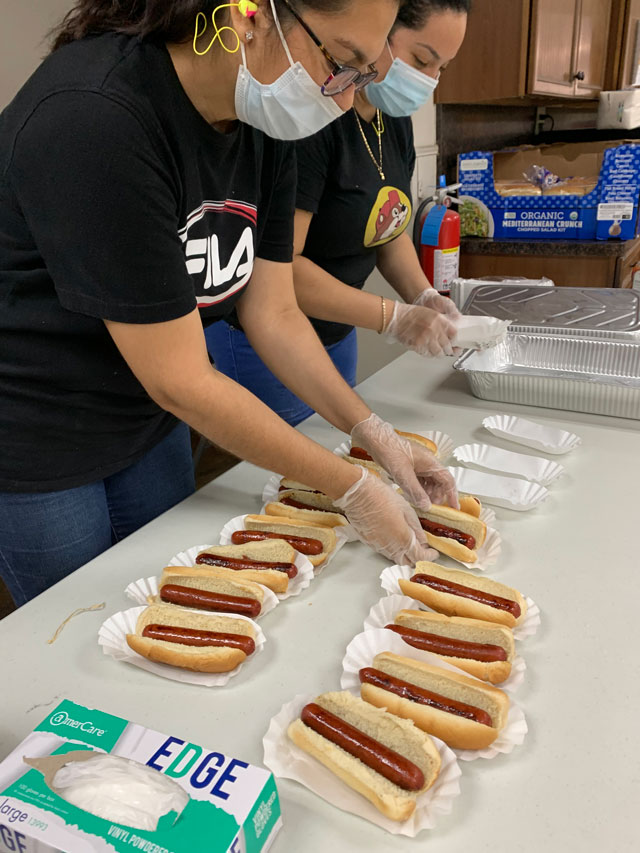 Undeterred by the coronavirus, the management team met in the weeks leading up to July to alter this annual company event, social distancing-style. On June 30th and July 1st, the Woodmont Cabinetry management team fired up the grills, put on their aprons, and worked to serve more than 400 factory floor employees at our Dallas and Cedar Hill locations. Employees were divided into groups and assigned lunchtimes between the hours of 10am and 1pm so as to keep the groups small and respect social distancing boundaries. (And, if 10am sounds early for a hotdog, remember that some of our employees start their shifts at six in the morning!)
Two or three corporate team members worked as servers for each table where employees didn't lift a finger – in part, due to our desire to spoil them; in part, because of COVID-19. This year, our servers even applied ketchup, mustard, and relish on each person's hot dogs to prevent multiple hands from touching the bottles!
Although the lunch service may have had some extra restrictions, there was an unbridled spirit of joy and camaraderie amongst everyone present. To be frank (get it?), it was one of our best hot dog cookouts yet! Grill masters Carlos Espinoza (Cedar Hill Plant Manager) and Aaron Martinez (Cedar Hill Supervisor) had their work cut out for them – we planned on two hot dogs per person, so that meant more than 800 frankfurters that needed to be grilled to perfection. Chips, cookies, and soft drinks rounded out the menu.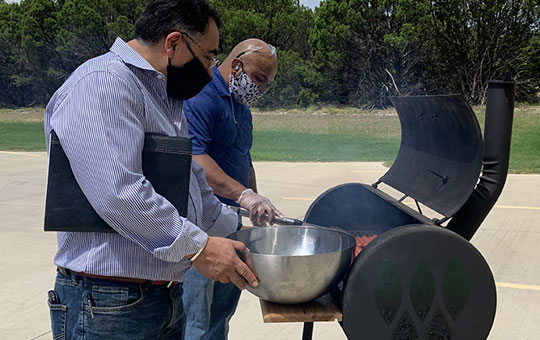 We mustard admit — it was strange, celebrating our country and our freedoms while social distancing and wearing masks, but we still managed to ketchup with each other and enjoy some fun and fellowship. And, until next year's celebration, we'll relish the fond memories we made at this one!