Cooling Off on the Factory Floor
The summer heat is legendary in Texas, and this year has been no exception. "How hot is it", you ask?
One might say: "It's so hot…I saw a chicken lay an omelet", or "It's so hot…I bought a loaf of bread and before I got home, it was toast!"
It's also a special kind of hot on the factory floor where our employees work tirelessly to meet customer demands. On July 14th, they were doing just that — working overtime to meet a deadline — while the mercury continued to rise. By noon, it was 99 degrees Fahrenheit with 36% humidity in the air. That put the heat index somewhere between 107-110 degrees. It was even warmer on the factory floor. The large fans and the coolers filled with ice and cold drinks could only do so much…
What's a team to do when they have to keep getting palettes of freshly constructed cabinetry ready for shipment? Pack up the palettes and pick up the paletas!
An assistant in the corporate office was sent to a big box store on a mission — don't come back unless you have a few hundred popsicles with you. She returned with her car loaded up with paletas — deliciosas!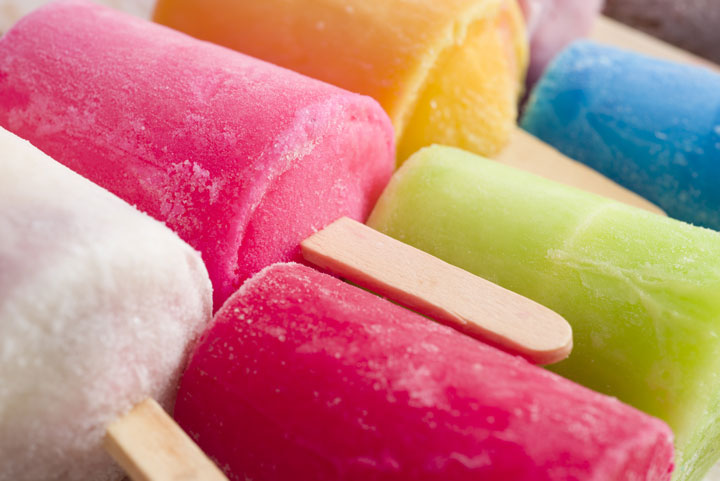 Word of the delicious treats spread like wildfire, and soon, small groups were making their way to the breakroom to choose their favorite popsicle flavor: fresa (strawberry), mango, pina (pineapple), and coco (coconut). With a popsicle, anything seems possible; spirits lifted and bodies refreshed, the workers returned to the floor to finish the order.
Why do we do it? So you can live the sweet life and enjoy your Woodmont Cabinetry kitchen no matter the season. If you're hungry for a cool, refreshing treat of your own, we recommend this recipe for homemade paletas — quick, easy, and oh, so yummy!