The Gift of Giving to Our Woodmont Cabinetry Family
The holidays are usually a time for coming together in celebration, but in the face of the COVID-19 pandemic, things looked a little bit different this year. Those of us at Woodmont really wanted to celebrate the end of the year by giving back and showing care to our incredible Woodmont Cabinetry family and members of our community. When we do anything at Woodmont, we do it big, and that includes spreading Christmas cheer by continuing our cherished Christmas basket tradition.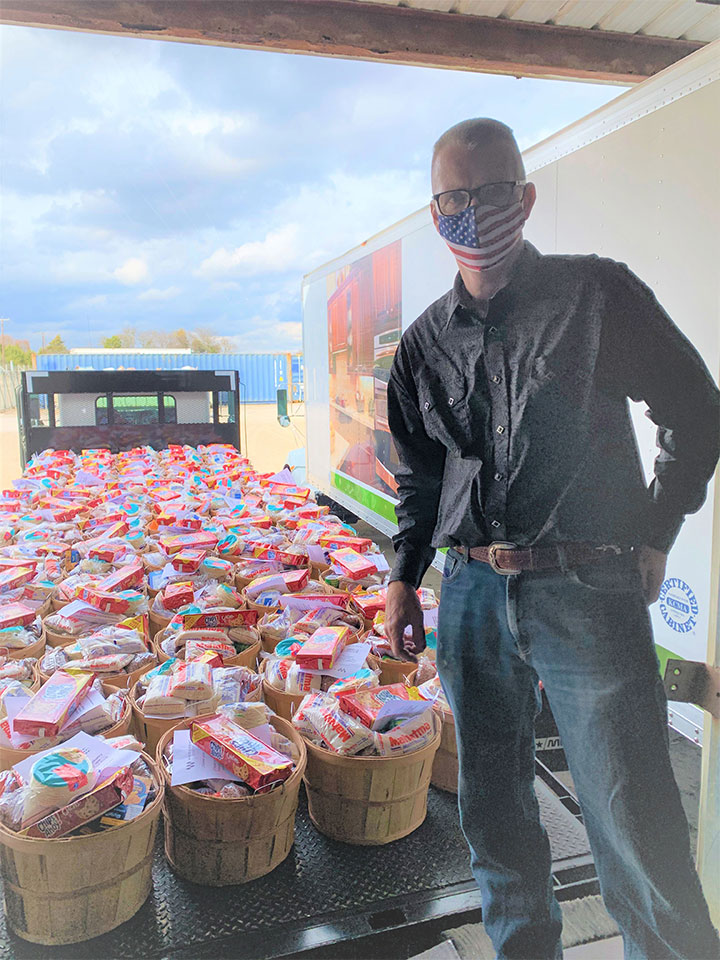 Although many businesses had to slow down production this year, we are grateful that as a Made-in-America company, Woodmont was able to keep operations in full swing. In fact, with many people cooped up at home across the United States, we saw a surge in orders on new home improvement projects. As you can imagine, our employees have been working tirelessly to create and ship beautiful cabinetry and accessories for our customers, especially around the holidays. What better way to show our appreciation for all of the hard work happening in our factories than by showering our workers and their families with Christmas gift baskets on their way home for the holidays?
The process of creating these baskets is usually quite the event as we take over one of our factory assembly lines and congregate with team members and volunteers to make them possible. Like most things in 2020, Christmas basket production had to look a bit different this time around. With Santa's workshop in mind, we set up a few of our own "workshops" to assemble the baskets. Our management team, with an assist from a group of student volunteers, safely came together to fill baskets so they were practically overflowing with the makings of a proper Christmas feast: a wide array of meats (including a whole turkey!); a spread of side dishes (beans, cheeses, veggies, oh my!); and, of course, a delightful selection of desserts including cookies for Santa and cinnamon rolls for Christmas morning.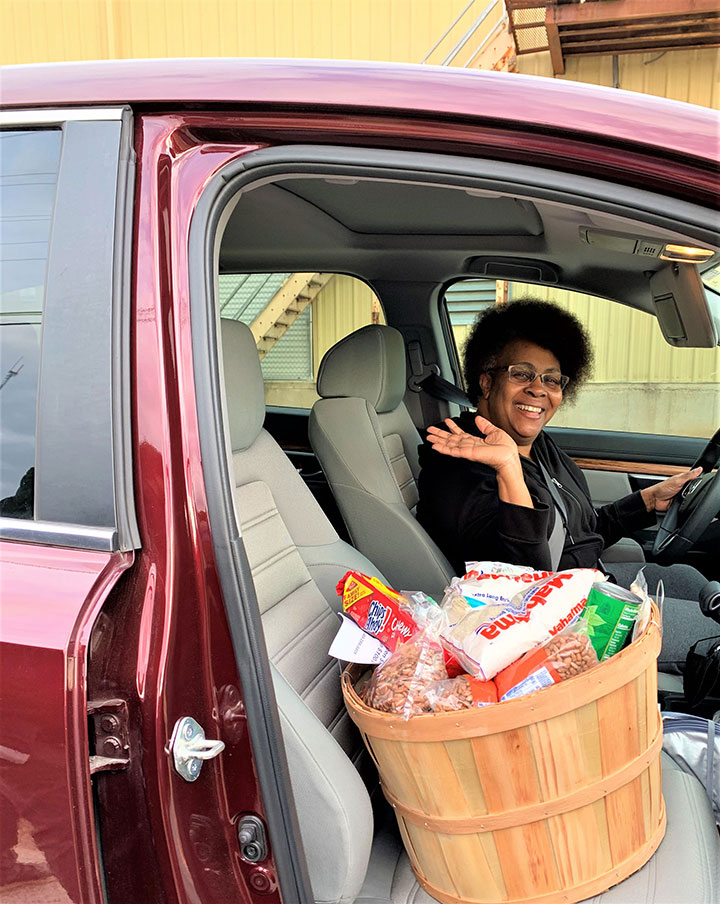 At the end of this strange and difficult year, it felt great to come together (even if we were socially distancing and wearing masks!) in the true spirit of Christmas. It's an honor to enrich the lives of our employees and their families with full pantries this Christmas. Imagining the hundreds of families who were able to safely come together on Christmas Day has us leaving 2020 with renewed appreciation for the gifts of giving back and spreading joy. Our hearts are filled with hope for the year ahead, knowing that come what may, the Woodmont Cabinetry family will continue to act with Integrity Ingrained™ in all that we do.