Woodmont Cabinetry Highlights 2021 Scholarship Recipients
If you are familiar with our company culture, you know that traditions and celebrations honoring our hardworking team members are very important to Woodmont Cabinetry. Several years ago, Woodmont started a scholarship program that awards $1500 to ten children and/or dependents of Woodmont Cabinetry employees. Since then, we have been delighted to offer ten scholarships per year to the young people in our extended Woodmont family who show determination, ambition, and academic excellence. Scholarship awards are based on an individual's cumulative grades, application essay response, references, and financial need.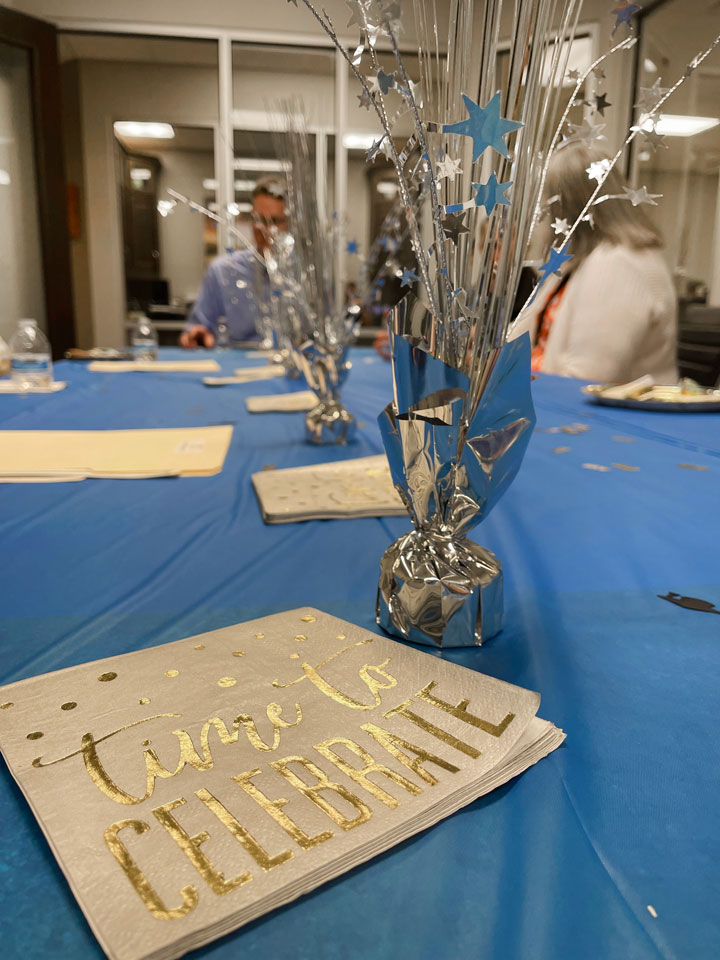 Pre-COVID, we hosted a ceremony to celebrate each of the recipients, but last year's safety concerns required us to do things a bit differently. Despite the restrictions that the COVID-19 pandemic placed on all of us, we were inspired to see the Woodmont scholarship recipients continue to pursue their goals and ready themselves to become the new generation of medical professionals, frontline workers, and more.
This year, we maintained the same format as last year, honoring the parent or sponsoring employee of each scholarship recipient at a luncheon. Since the young scholarship recipients were not able to join in our celebration, we want to take this opportunity to highlight their accomplishments. We're impressed by these students for a number of reasons, the first of which is their willingness to take on new challenges and pursue their goals. Many of these students are not only first generation Americans, but also first generation college students. Being the first in their families to attend college, and, in some cases, graduate school, is an important and exciting accomplishment for both the recipients and their families, and we couldn't be prouder.
With a wide range of interests and academic pursuits, this year's group of scholarship recipients is particularly well-rounded. Their intended career fields include education (at the early-childhood and collegiate levels), mental health counseling, social work, finance, corporate law, nursing, physical therapy, and occupational therapy. Many of us at Woodmont Cabinetry are huge baseball fans, so we're excited to report that one of this year's scholarship recipients has secured an internship with her school's softball team as a mental performance consultant. She hopes to work with the major leagues later in her career, and we'll be cheering her on every step of the way.
Recipients of this scholarship are able to apply multiple times as long as they are pursuing an academic degree. This year, there are six first-time recipients, two second-time recipients, and two individuals who will be receiving this scholarship for the third time. This year's recipients will apply their scholarship earnings toward tuition for associate degrees, Bachelor's degrees, and even a few Master's degrees. It's so encouraging to see not only first-time recipients work toward their goals, but also to witness the growth of those students who have continued to utilize the Woodmont Cabinetry scholarship as a resource year after year.
While their perseverance and commitment to education are impressive in their own right, these students also embody Woodmont's values of integrity and charity through their service to others. A number of these scholarship recipients do volunteer work in their spare time in an effort to better their communities. They have volunteered in local organizations such as distribution centers and local churches, and will surely continue to make a positive impact on their communities in the future.
Woodmont is so proud of our employees and the emphasis they put on education for their families; it's an honor to support and reward that commitment. Not only is this scholarship program directly aligned with Woodmont's values, but it also supports and promotes the American Dream that opportunity is available to all and anyone can achieve their highest potential if they are willing to work hard for it.
These students and their families for model what it means to put family first, to work hard, and to commit to achieving educational and professional goals. We look forward to witnessing the accomplishments of this group going forward. Congratulations to each of them!