Customer Spotlight: Cabinet Boutique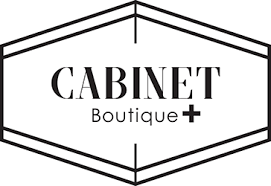 At Woodmont Cabinetry, we love connecting with small, tight-knit companies in order to serve communities across the nation with our high-quality cabinets. One such partner is Cabinet Boutique in Urbandale, Iowa. Run by a design team of four close friends with wide-ranging expertise, Cabinet Boutique provides on-trend and affordable residential kitchen and bathroom design for new homes and remodeling projects alike. With cabinet, countertop, and hardware lines to fit any customer's budget and style, they create detailed drawings and plans to help clients envision their dream spaces.
Just a few years ago, Cabinet Boutique operated out of a shared office space without a showroom. Opening their own design studio and showroom took a leap of faith. But, with lots of planning and hard work, the company secured its own space in September 2016. At that time, they grew quickly, selecting product lines and establishing their customer base.
Woodmont perfectly filled this gap and opened up new opportunities for growth."
Sarah Wolfgang, Manager and Designer for Cabinet Boutique, says: "We carried a builder-grade stock line, a semi-custom line, and a fully custom line. We noticed we were completely missing out on a market that liked the lead times on our stock line, but wanted more options for door styles and finish selections. Woodmont perfectly filled this gap and opened up new opportunities for growth." Now, the company couldn't be happier with its current position in the market, she adds.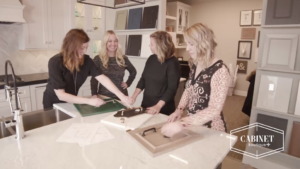 Recently, Cabinet Boutique worked with a builder who used Woodmont Cabinetry exclusively in all of the homes in a new development. "It was and still is a huge continuing project for us, and the feedback has been great!" says Wolfgang. The best part of working with Woodmont? Consistency and lead times: "We are confident in the product and know what we are going to get with every order. You can tell it's a family-run business for all of the best reasons."
Just as Woodmont prides itself in tracking the latest color trends and innovations, Cabinet Boutique strives to stay creative, too. "We want to be the first in our area to show the new trends as they evolve in our industry," says Wolfgang. The design team at Cabinet Boutique has expertise in fields ranging from tile and flooring to interior design, so they have an eye for stylish, yet timeless, cabinets. Since Woodmont Cabinetry is always expanding our catalogue and introducing new door styles and finishes, we believe our companies make a great fit.
To our friends at Cabinet Boutique — thank you for placing your trust in Woodmont Cabinetry. We look forward to working with you on many more projects in the years to come.