The 5 C's of Woodmont Cabinetry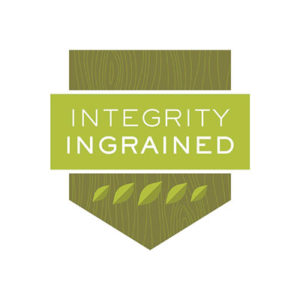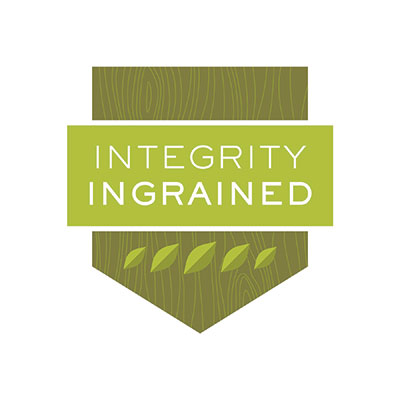 Cabinetry is built to be a long-lasting investment. We're taught what to look for when buying a house, a car, or an heirloom diamond, but do you know which criteria matter most when it comes to cabinetry? For decades, Woodmont Cabinetry has taken great pride in our mastery of the 5 C's of cabinetry:
Cabinetry: Integrity — it's our trademark. Since 1953, we've been constructing heirloom cabinetry with "Integrity Ingrained™". A private, family-owned company in Dallas, Texas, Woodmont Cabinetry is deeply committed to more than high-quality craftsmanship. We insist on keeping jobs in the United States, employing environmentally sustainable practices, ministering to our employees and our community, and providing outstanding service to local and national home builders and homeowners. We have two state-of-the art, fully automated manufacturing facilities in the Dallas area.
Colors: Partners with Sherwin-Williams since 2009, our companies work closely together on our custom stains, paints and coatings. Ensuring our color palette for cabinetry finishes is fresh, balanced, and up-to-date is a top priority. We regularly retire colors that are no longer in demand, and formulate new proprietary color blends to stay at the forefront of color trends and customer demand.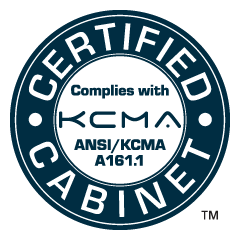 Craftsmanship: The gold standard of the cabinetry industry is regulated by the Kitchen Cabinet Manufacturer's Association (KCMA), and marked by a blue seal. To earn that seal each year, our cabinets withstand a rigorous unannounced testing process conducted by third-party laboratories. Year after year, Woodmont Cabinetry meets tests for structural integrity, durability, smooth drawer operation and more. Our finishes stand up to extreme temperatures, vinegar, citrus juices, ketchup, coffee, olive oil, and mustard! Woodmont Cabinetry uses American-made Grass hinges and drawer slides; Grass warrants them against defects in material and workmanship for the lifetime of the cabinetry.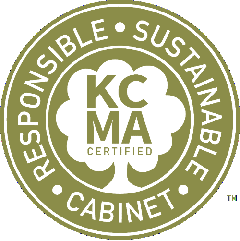 Commitment: We're not just committed to building quality cabinets — we're also doing our part to protect jobs and natural resources. Woodmont's products are 100% manufactured, assembled, and finished in the United States by dedicated professionals who follow the industry's cleanest practices. We have worked hard to earn — and keep — an active environmental stewardship certification from the KCMA. We source wood from sustainable forestry programs, use low emission stains and varnishes, and recycle everything from wood waste to solvents to office paper. Our ESP seal assures builders that Woodmont Cabinetry is safe for their homes.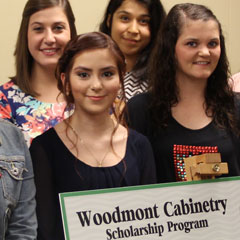 Culture: Yes, we're a business, but our culture is built on service and ministry to others. Woodmont is home to an in-house ministry with chaplains who serve our employees in a multitude of ways. We finance college scholarships for employees' children; and we honor (hundreds) of tenured staff each year for their loyalty and commitment. Beyond our factory floors, we also provide outreach to our community by partnering with organizations locally and even globally that are committed to creating long-lasting, impactful programs that help individuals and communities become self-sustaining.
Integrity Ingrained™ is more than just our motto — it's how we build cabinetry, how we work, and how we live.